Funding secured for £40m Stockport Interchange redevelopment
Wednesday January 19, 2022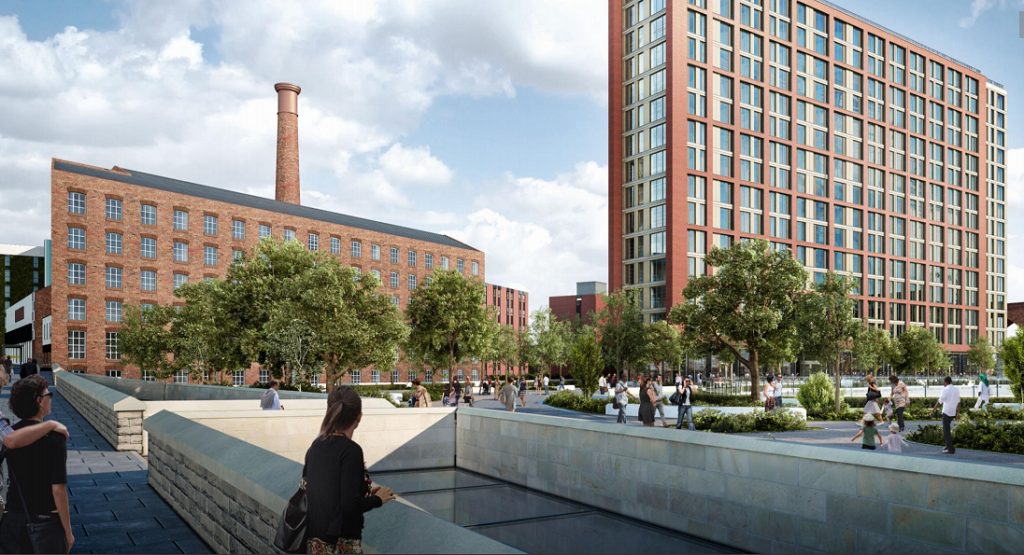 We are very excited to announce that funding has been secured for the redevelopment of the Stockport Interchange bus station which will be developed into a £40m 196-unit Build-to-Rent (BtR) residential building by Rise Homes.
Transport for Greater Manchester (TfGM) is responsible for developing the project, which will be constructed by Willmott Dixon (WD) in their capacity as the main contractor. The project comprises a 14-storey purposely designed BtR building with 70 one-bed and 126 two-bed units in the heart of the town centre. Meanwhile, work will take place to dramatically upgrade the transport infrastructure at the bus station, connectivity to the train station, and the amenities for cyclists and walkers. A new two-acre rooftop park on top of the Interchange station will create leisure and recreation areas, along with additional green space for the local community. The redevelopment is due to be completed in 2024.
Gresham House British Strategic Investment Fund (BSIF) has made a £12m contribution towards delivering the BtR component of the project. All the funding and development partners (Transport for Greater Manchester, Stockport Metropolitan Borough Council, the Greater Manchester Combined Authority, Homes England, and CityHeart); have worked closely together to allow this landmark scheme to be delivered.
Nigel Rawlings, CEO, Rise Homes says:
"The Stockport Interchange project follows on from the success of another multi-family BtR scheme completed by Gresham House and Rise Homes in Stockport, The Mailbox. It has the largest area of living wall in the North of England and is located just 200m from the new Interchange site. We look forward to working within the parameters of the project's high-quality design and with the excellent team of partners involved."
Joe Thomas, Investment Director at Gresham House, says:
"We're delighted to be working with GMCA, SMBC, TfGM, and WD on the regeneration of Stockport Interchange, building on our track record of delivering mainstream BtR properties across the UK. We're currently delivering over 1,200 high-quality and fairly priced multi- and single-family homes in the Northwest, Midlands, and Yorkshire and firmly believe in the importance of delivering great homes to support urban and community regeneration."
Alistair Wardell, Investment Director at Gresham House, says:
"This complicated public-private partnership investment is testimony to our long-term sustainable investment focus and will provide our investors with strong risk-adjusted returns.
We are also excited about building upon this new relationship with the GMCA and accelerating our multi-tenure residential investment strategy, by partnering on further projects to deliver much needed new and affordably priced residential homes across the region."
Deputy Mayor of Greater Manchester for Housing, Homelessness & Infrastructure, Paul Dennett says:
"Gresham House's support has been valuable in ensuring we can significantly boost good quality new homes in Stockport's town centre alongside redeveloping the Interchange bus station. The green space, walking, and cycling infrastructure being created as part of this development will also help improve the lives of residents.
We are delighted to be able to support this ambitious partnership over the coming years and look forward to on-going collaboration through the Mayoral Development Corporation to realise Stockport's town centre vision."
Back to all news