JV to scoop resi funding at £120m Stockport Interchange
Tuesday August 3, 2021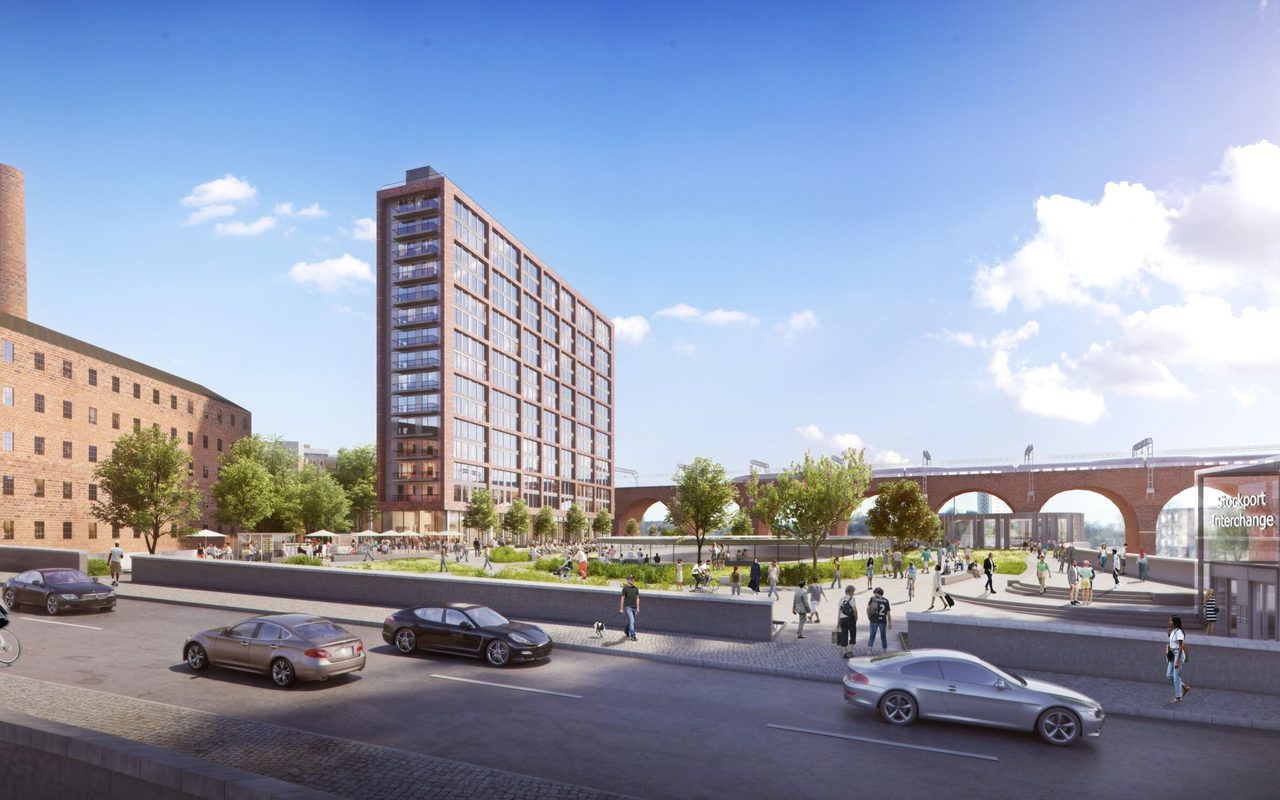 Latest funding boost for one of Stockport's largest regeneration schemes.
What The joint venture behind the £120m Stockport Interchange is set to secure a £21.5m loan
Why Development partners have been building funding streams for 196-home project
What next Loan set to be approved by GMCA later this week
Rise Homes and Cityheart are set to secure a £21.5m loan towards their planned 196-home Stockport Interchange project near Manchester.
The JV is set to win the funding package from the Greater Manchester Combined Authority's Housing Investment Loans Fund, which to date has pumped more than £510m into residential projects across the region.
Cityheart and Rise Homes were selected as the development partner for the project in February last year, and last month secured a £9m equity investment from the GMCA to help move the project towards construction. Willmott Dixon has been selected as main contractor.
The project includes a residential tower of 196 homes in a project with a GDV of £40m.
The scheme sits within a wider revamp of Stockport's transport interchange, which also includes plans for a revamped bus station, leisure space, and a public park. The transport element is being funded by the GMCA and Stockport Council.
The GMCA's Housing Investment Fund has been the catalyst for several large-scale residential projects across the region's 10 boroughs as well as smaller housing schemes.
Article by Charlie Schouten, React News
Back to all news