RISE Homes Unveils Exciting Living and Vibrant Commercial Space in Stockport
Thursday February 27, 2020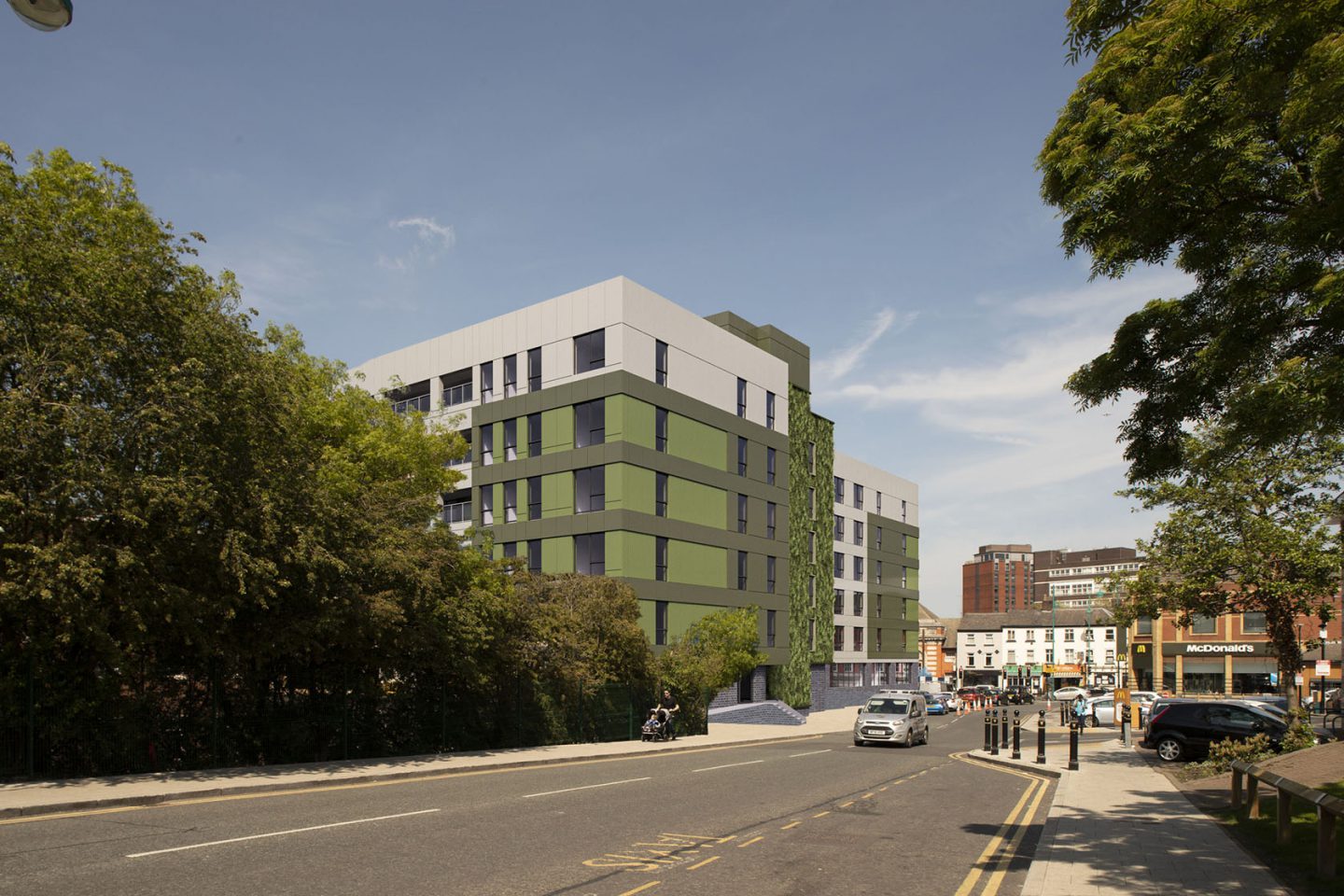 A brand-new development which has been dubbed the region's 'coolest, greenest, new urban village' has launched on the site of the former Royal Mail sorting office, which sits on The Station Approach in Stockport.
RISE Homes is a provider of spacious and secure accommodation for rent across the North of England and the Midlands and has successfully delivered over 900 houses and apartments to date. After the success of The Depot which opened its doors in Manchester in September 2019, RISE Homes has launched The Mailbox – an exciting redevelopment in Stockport offering living, commercial and retail space.
The former Royal Mail sorting office closed in 2010 and has stood vacant until 2018. Revived as The Mailbox, this development now offers 117 spacious, fully furnished rental apartments, 13,000 sq. ft of flexible workspace and a 2,200 sq. ft self-contained glass fronted restaurant unit. This outstanding regeneration project also features a wonderful open atrium at the heart of the development, a substantial roof garden and 1,200 sq. m living green wall – the largest in the North of England.
All apartments are fully-furnished to a high standard and come with integrated microwaves, washing machines and dishwashers, fitted wardrobes and high-speed broadband – included in the rental. These stylish and secure apartments are available to rent from £800 PCM for a one bed apartment and from £1,025 PCM for a two-bed apartment.
The commercial space comprises 13,000 sq. ft of high specification air-conditioned offices, with extensive under-floor cabling and high-quality kitchenettes. The building also has secure internal bike storage, shower facilities and dedicated on-site parking. Situated just a 2-minute walk from Stockport train station, The Mailbox is in an excellent location for commuters.
On 26th February guests and representatives attended the unveiling to tour the wonderful open atrium, roof garden, living green wall, restaurant, workspace and apartments for the first time.
Cllr David Meller, Cabinet Member for Regeneration and Economy at Stockport Council, said: "The Mailbox is a fantastic example of what can be achieved in Stockport town centre to create desirable, good quality housing and I'm really impressed by the overall finish and design. The views from the rooftop garden of Stockport are incredible!
"This is part of our ambitious plans to attract high calibre residential developments to the town, with residents benefitting from excellent connectivity and local amenities. Those living there are a stone's throw away from the Produce Hall and everything else our town centre now has to offer, coupled with being minutes away from the centre of Manchester.
"With a further 3,500 homes in the pipeline as part of the MDC and the arrival of Metrolink in the near future, we're putting ourselves on the map as one of the most desirable towns in the North West to live, work and play."
For office and retail enquiries please contact Dan Rogers on 0161 817 3399 or email danrodgers@roger-hannah.co.uk
For residential enquiries please contact Ringleys on 0161 376 3276 or email team@lifebyringley.co.uk
Back to all news