The largest living wall in the North of England
Thursday August 5, 2021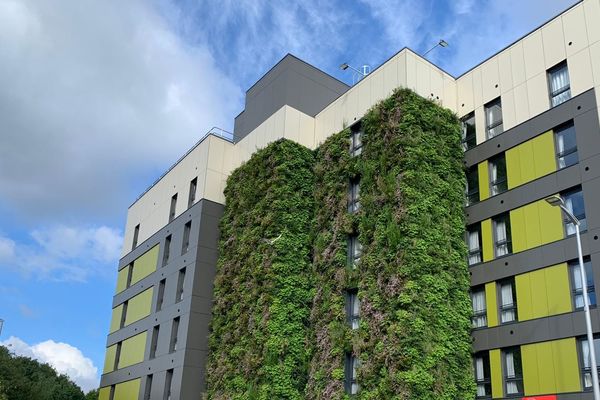 Rise Homes are committed to sustainability, making a determined and conscious effort through a number of design, construction and operating decisions to lessen our own footprint, and that of our residents and occupiers, on the environment.
The Mailbox in Stockport features 'living walls' on all four elevations – in total an area of 1,200 sq m, made up of 114,500 individual plants, making it the  largest area of living wall in the North of England. In addition, the scheme features an extensive roof garden and large atrium with substantial planters.
We worked closely with ANS Global, Mosaic Town Planning, Stockport City Council, Pozzoni Architects and Elder Lester McGregor to complete the urban greening scheme, where residents can now enjoy stunning views and an 18m-high living wall.
Back to all news